Pietro's of East Meadow

"Home of the Original Sesame Seed Crust"
At Pietro's Pizzeria of East Meadow, we serve authentic New York style pizza and delicious Italian food since 1976.

Available for Takeout, Dine-In or Delivery.

Welcome to Pietro's of East Meadow, NY




Pizza Done Right!
Opened in May 1976, Pietro's Pizzeria and Restaurant follows the Trattoria restaurant formula -- great Italian cooking in a pleasant atmosphere with reasonable prices.
At Pietro's of East Meadow, we have found a formula that has made us one of the most recommended restaurants in Long Island - the original sesame seed crust pizza. Choose from sesame, onion, garlic, pretzel or poppy seed crusts along with several fresh toppings to complement your pizza.
We also feature a large menu that includes pastas, seafood, hero's, appetizers and full catering service. All of our dishes are prepared from original family recipes. A wine list and a full complement of drink selections are also available for your dining pleasure.
Order Now: 
(516) 794-8820
Having A Party?


Let Us Cater Your Next Event
At Pietro's, we're more than just great pizza. Our catering menu features a wide variety of classic Italian-American dishes, perfect for your next party or gathering.

Our Customers Love Us!

Pietro's has been serving families on Long Island since 1976

 

"Pietro's Pizza in East Meadow has been our favorite pizza go to place for over 30 years!
The sesame seed crust is the best!
Sandwiches are delicious and the
owners are wonderful and staff is always so warm and friendly!
Try it!!"
- James W.

"A great neighborhood restaurant with really great Italian food.  Stuffed mushrooms are a must!  The sesame crust  pizza is also a must have.  Tonight I had a sausage Calzone which was freshly made. The staff is great and Dianne is a great waitress!  Friendly and accommodating!
You can't go wrong.  Come and enjoy!"
- Paula B.

"Great local pizza spot in East Meadow. We usually go to another pizza place in our area but we decided to give Pietro's a shot. It was definitely a pleasant surprise and the sesame seed crust was really great. The pizza wasn't to heavy and had great flavor and crisp. This is now our new local go to spot. Definitely recommend it.
"

-
Mike S.

"I got a ricotta pizza with eggplant and tomato yesterday. Thank you Juan. It was amazing once again. Don't forget their garlic knots. Pietro's has the best garlic knots in the world!!"
- Judy G.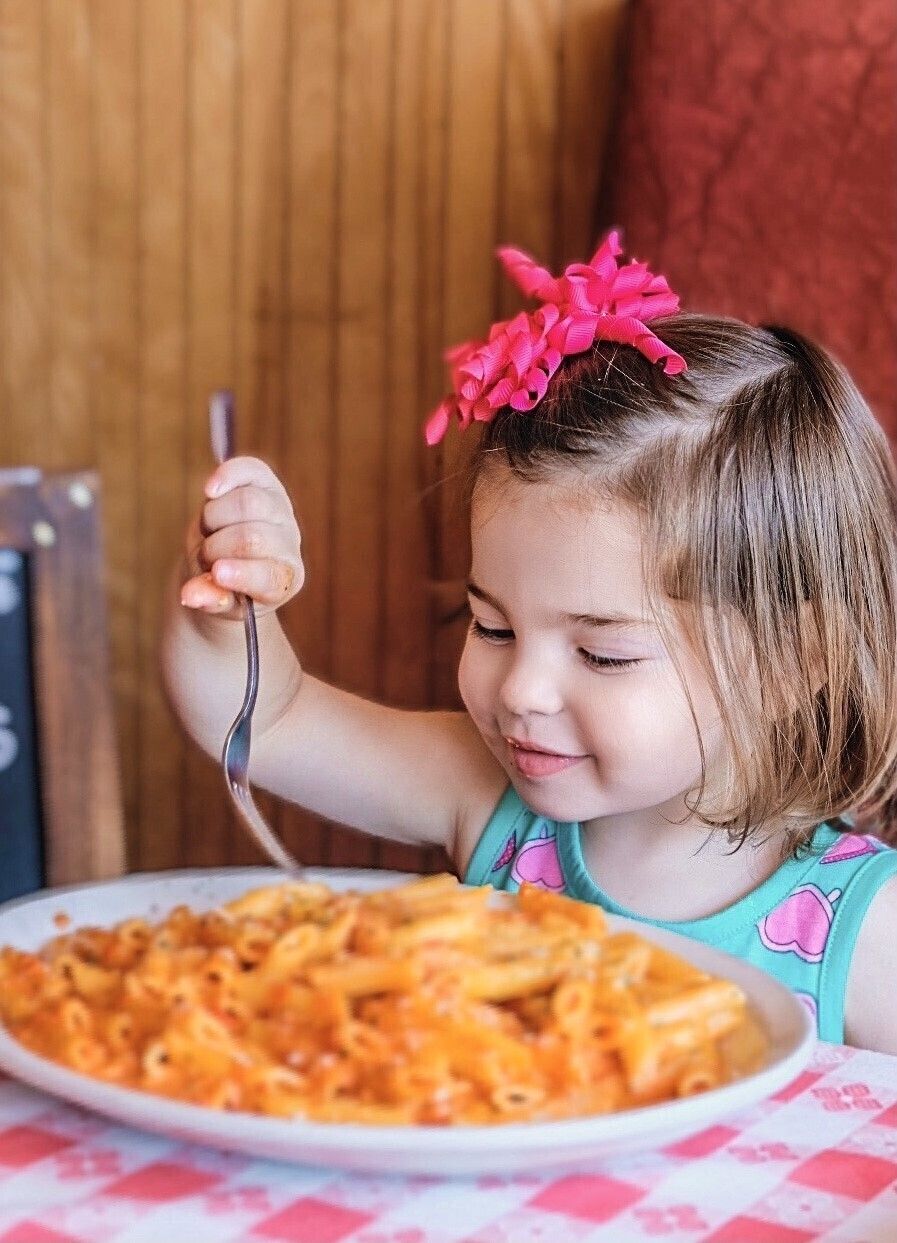 Family Owned & Operated




for Over 45 Years
At Pietro's of East Meadow, we're all about family. From our family-friendly atmosphere to our family-friendly prices, Pietro's is the perfect place to eat with your family, whether it's "pizza night" or any night.

Now celebrating 45 years, Pietro's continues this time-honored tradition of serving our customers great food at incredible value, using the highest quality ingredients and original family recipes passed down over 3 generations.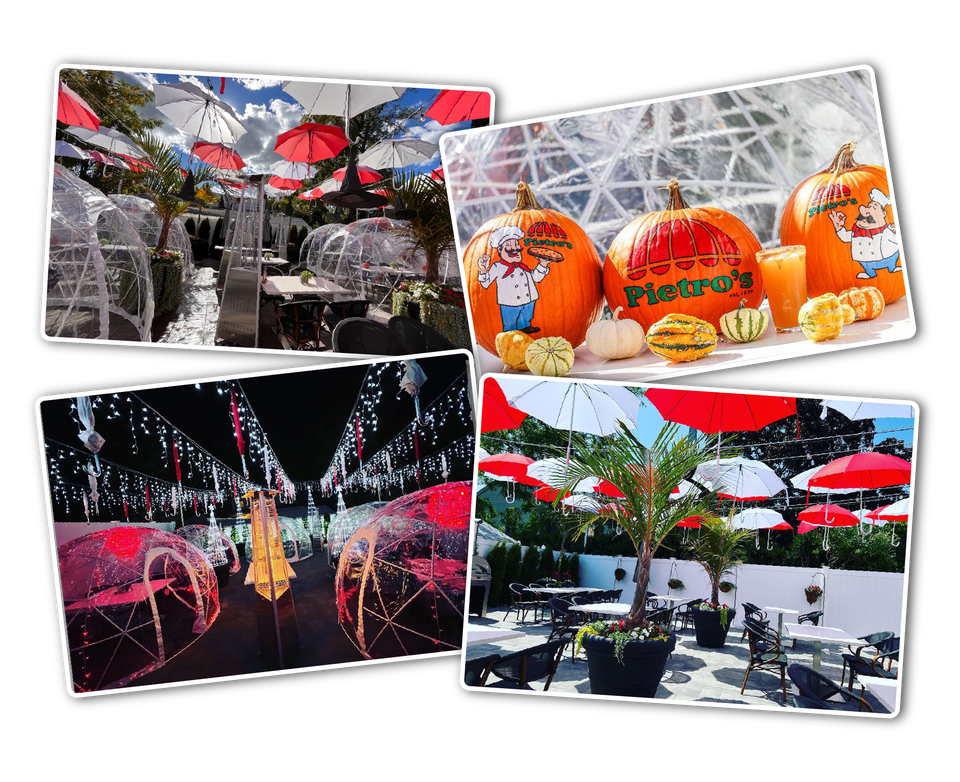 Dine Al Fresco at Pietro's


Our new outdoor dining space is now open YEAR-ROUND!
Come discover East Meadow's newest outdoor dining option at Pietro's. During the warmer months we have our signature "umbrella sky" in our newly renovated backyard patio – the perfect place to enjoy a delicious meal with family and friends.

Don't let the cold scare you away from dining outdoors in the winter! 
Reserve one of our coveted igloos
for a warm, cozy dining experience. Dining in our igloos is the perfect way to enjoy a special meal year-round.
Planning a party or celebration? Pietro's outdoor dining space is the perfect backdrop to your next event. Call
(516) 794-8820
for availability and details.

Call Us to Place an Order for Pickup or Delivery